Welcome to

Northstar Montessori Preschool

Northstar Montessori, under the direction of Tami Elliott, has been providing quality care for children in the Saline area for over 18 years. At our location on West Russell Street, we provide a safe, loving, home-like environment for children to learn and grow, using the Montessori method.

Our families include children from 6 weeks to 12 years old. We are an independently-owned and operated business, who's number one priority is the success of your child.
Northstar Montessori
420 West Russell Street
Saline, MI 48176
734-944-9300
Operating Hours
7:00 a.m - 5:00 p.m. Monday-Friday
After School Hours
3:00 p.m. - 5:00 p.m.
The families we serve are ages 6 weeks to 12 years.
Our Programs
New Family Enrollment Information
Families who are enrolling at Northstar need to complete the following Steps:
Register your child or children on the waitlist
Schedule a Tour
Complete the Registration Forms
Provide Health Appraisal and Vaccination forms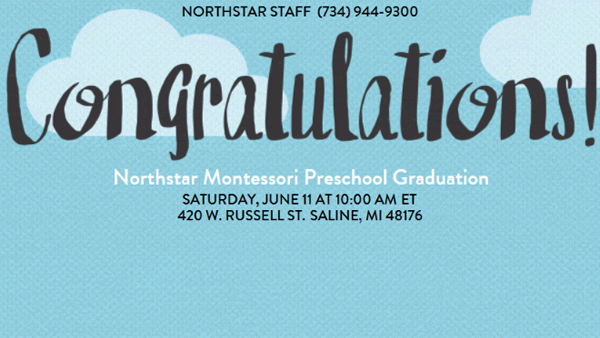 Northstar Montessori Preschool Graduation
Join us as we celebrate our 2022 Preschool Graduates.
When: Saturday, June 11 at 10am ET
Where: 420 W. Russell St., Saline, MI 48176
During the ceremony, parents are welcome to remain in their car or to bring a chair for a closer look.
Potluck to follow commencement ceremony.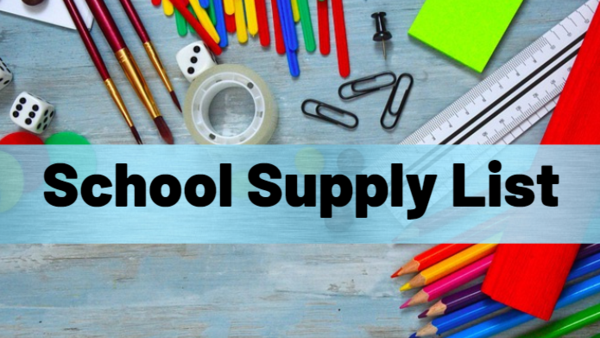 2021-22 School Supply List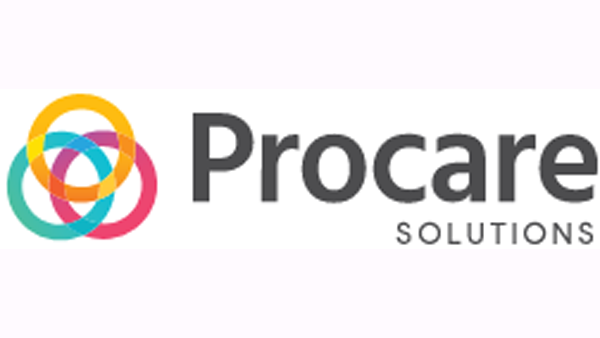 Procare Connect App
You will be receiving an invitation to download the Procare Connect app. This app is a complete parent engagement solution that will give parents a look into their children's day-to-day activities – from tracking developmental milestones to sharing photos and videos to enabling two-way communication.  We use Procare connect as our communication tool to provide a secure and contactless environment. Eliminating unnecessary foot traffic into the center keeping a safer environment for staff and children.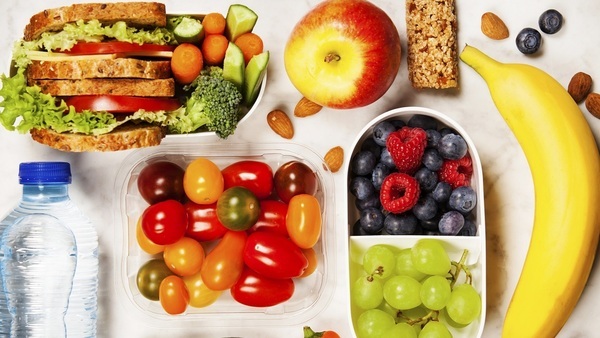 Food and Bottles
Please provide your child with a healthy morning snack, lunch, and afternoon snack everyday

The lunch box needs to be labeled with the child's name and the date each day

We are a peanut/nut free facility

Infant bottles and food must be labeled with

Child's first and last name

Date

Formula or Breastmilk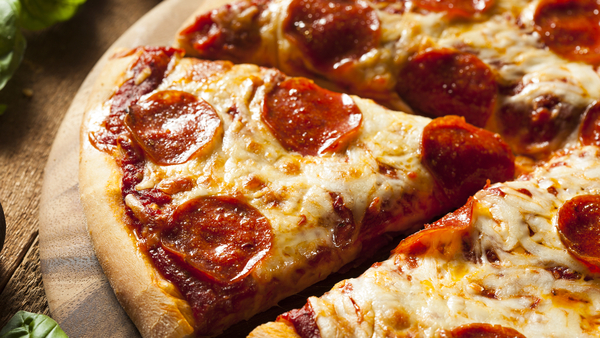 Wednesdays are Pizza Day!
Every Wednesday we order cheese pizza from Domino's Pizza
The price per child is $2.50
Please pay cash in the box in the vestibule weekly, monthly or yearly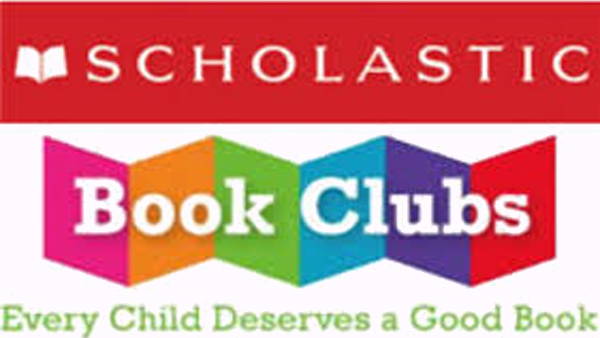 Scholastic Book Orders
Monthly orders will be available in the lobby and on their website:  Scholastic Books Please place orders online: School Code:GZHT7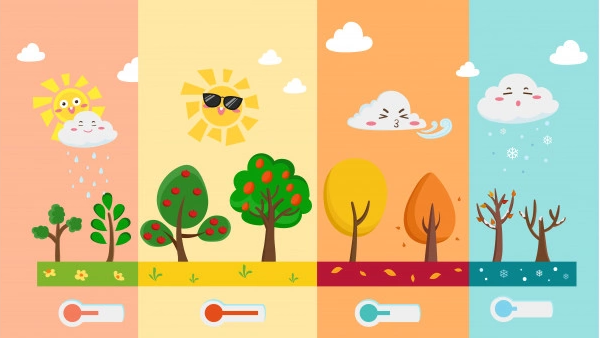 Appropriate Attire for the Weather
We go outside daily unless extreme weather conditions prohibit it. Please bring your children prepared for the weather during each season.
Winter: winter coat, snow pants, boots, hat, gloves
Spring: weather appropriate gear - coat, boots, hat
Summer: outdoor shoes (no flip flops)
Fall: weather appropriate gear - coat, hat, gloves, boots
Provide at least two sets of spare weather appropriate clothing and a pair of indoor shoes at all times
Be sure to label your child's belongings
Upcoming Events
Memorial Day (No school for students/staff)

Calendar:

Northstar Calendar

Last Day of School Year 2021-2022

Calendar:

Northstar Calendar

Preschool Graduation Ceremony

Time:

10:00 AM to 12:00 PM

Location:

420 W. Russell St., Saline, MI 48176

Calendar:

Northstar Calendar

Start of Summer Session

Calendar:

Northstar Calendar

Independence Day (No school for students/staff)

Calendar:

Northstar Calendar

Independence Day (No school for students/staff)

Calendar:

Northstar Calendar