Summer Camps
Summer Equals Fun at Northstar!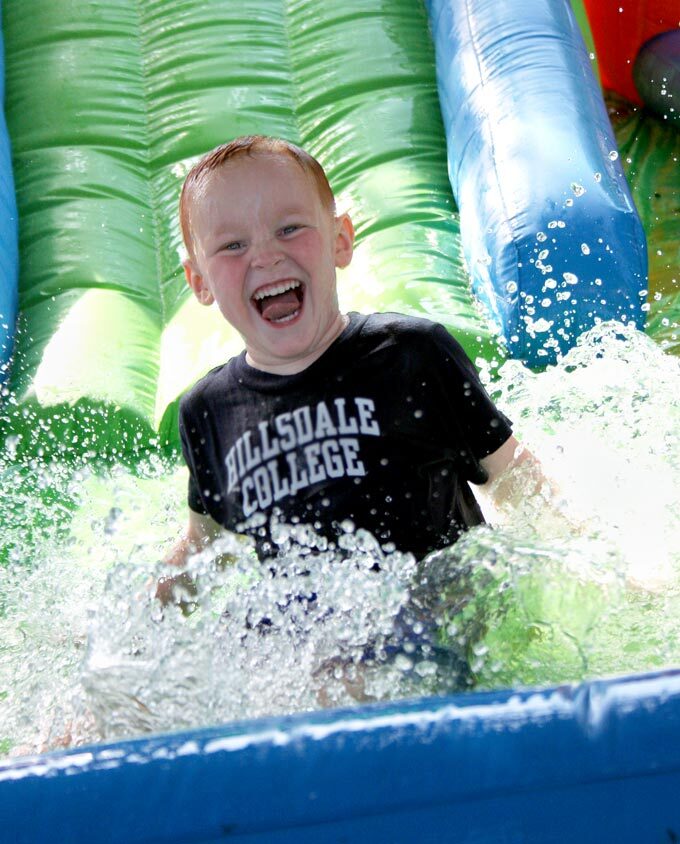 Our Summer Camp program is designed for older siblings of current Northstar students and former Northstar Montessori students who have completed Young 5s, Kindergarten, or 1st grade (children aged 5, 6, and 7 years), and allows them to reconnect with their Montessori experience within a more flexible environment.
During Summer Camp we generally follow the same daily schedule that we use in our regular classrooms throughout the year, but our curriculum centers around biweekly themes--and we leave more time for outside activities!
Our Summer 2023 Themes:
Birds, Bees, Flowers, & Trees June 12-16, June 20-23
All things nature! Michigan backyard birds, bird feeders, bee habitats, flower gardening, sprouting veggies, tree identification.
Beaches & Cream June 26-30, July 3, 6-7
The Great Lakes, lighthouses, rivers, ponds, aquatic animals, water play, homemade ice cream.
Tykes on Hikes & Bikes July 10-14, July 17-21
Outdoor scavenger hunts, getting to know our environment, bicycle safety, bike decorations, and a bike rodeo.
Builders & Makers July 24-28, July 31-Aug 4
Trying our hands at making and building all sorts of things.
A-Camping We Will Go Aug 7-11, Aug 14-18
Pitching tents, making forts, camp "cooking," outdoor skills, basic first aid, sun safety, and map reading.
Summer Camp 2023 Tuition Rates Per 2 Week Themed Segment:
$340 for ½ day (8:30 am-12:30 pm)
$465 for full day (8:30 am-3:00 pm)
Before and After School Care is available 7:00-8:30 am and 3:00-5:00 pm at a rate of $6.00/hour if needed.
Summer Camp 2023 Registration Fee:
$50 This one time non-refundable flat fee will cover registration for up to five 2023 Summer Camp sessions for one student.
To sign up for one or more sessions, please complete and submit a Summer Camp 2023 Enrollment Form for each interested student.
Our Summer Session curriculum for current students (6 weeks-6 years) is guided by the children, allowing them the opportunity to explore topics of interest in a more relaxed setting. Our daily schedule is much the same as what we follow during the school year, but with more time set aside for outdoor play.